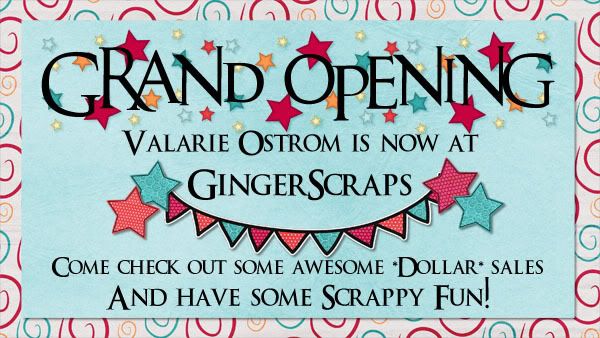 That's right! Valarie Ostrom has opened a new store! At GingerScraps!
And she is filling it up with awesome goodies.
Check out the products she is selling THIS WEEK for ONE DOLLAR! (yep, you heard me right)
When can you stock up on dollar goodies anymore? Not many places. So go for it!

So, head on over to GingerScraps and get in on these great deals! And watch the blog for some fun freebies this Labor Day weekend.