My oldest turns 5 today! Time goes by way too fast!
I am hoping to make an announcement this week/weekend that the store is finally up and running. I cant figure out why we are having so many issues. Everything is ready except we're having problems getting the zip files into the system, go figure that should have been the easiest thing.
I promised last week that I would have 2 freebies up for you this week since I wasnt able to get one posted last week. And I've kept that promise. I also have a new kit preview for you!

The New Kit hopefully in the store soon! I also have a template that matches but didnt have a preview ready.



and here is your freebie from this kit!



For your next freebie..I have actually played around with a layout to show you what it will look like.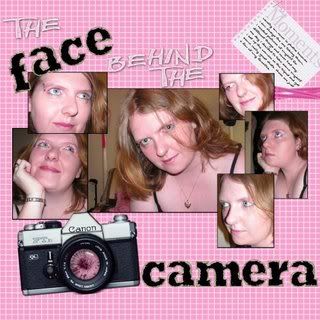 Credits: Pink Letters: KjoiStudios (Pink & Blue Alpha), Stitch: Fernlili (Bread Tags), Camera: Designing on the Edge, Photo Ribbons: Bianca, Flower: Majula (Good Morning), Grid Paper/Frame Cluster/Chipboard Letters: Valarie Ostrom, Fonts: Impact & alanis hand

Grab the cluster frame. As always please leave a comment if you download anything! TY!