Of course! Its the first of August (has been for a while here but Im slow) and obviously that means that the designers of Color Line Design have released the new collab! Its a wonderful kit! One you dont want to miss and what could be better than free??
So what do you have to do to get it for free? Thats easy too! Just complete THREE, yes I said THREE challenges and that baby is ALL yours! We have lots of challenges to choose from too!

Template, AAM, Color, Brag Book Template, Title Works, Journaling, Stash Dash, TNT, Scraplift, Font, Artist, Song, Photography, and a Quickpage Exchange! So not only will you get a lot of inspiration and layouts done and the collab kit for completing them, the template challenges both run twice per month where you'll get a total of 4 templates (2 full size, 2 bragbook size), and the quickpage exchange gets you a free mini kit and a ton of quickpages! Now you really going to pass this up? I didnt think so!

Heres a look at the collab!!!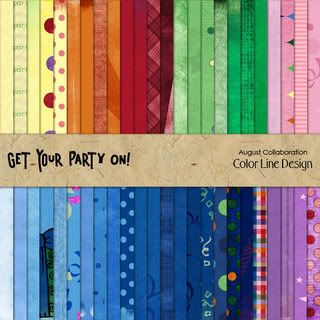 Go To CLD and get all this!

P.S. My CT Call is still open see previous post for details!