Sorry I didnt post yesterday to update you on the New Releases and the goodness thats going on. So today I'll get you caught up. I also want to apologize, I hadnt noticed that at one of my shops my new releases werent being marked down the 30%. We are currently working on that so if you missed something because of it not being on sale please check back a little later and it will be!

Yesterdays Release was: Kwik Scraps White Space Templates (volume 1)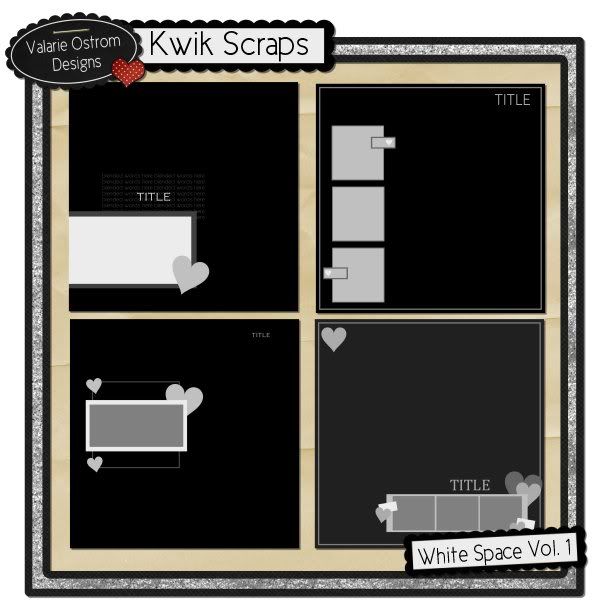 You can find them at:
PrettyScrappy
Digital Paper Hearts
Scrapable

Sarah, my CT Leader is back in action and boy is she making up for lost time! Shes in charge of a RAK at DST! Every item I release this week can be yours for FREE! All 7 products. Links will be sent out Sunday or Monday to the winners. Its one you for sure dont want to miss out on! Saturday is the last day to get in on this so you better hurry and get your name in the pot! Just click the pic to be taken there



Todays release was recently seen in the newsletter at DPH. I have added a little more to it and placed it in the shop!


Get it at:
Scrapable
Digital Paper Hearts

Due to some server issues Ive not been able to include this one at Pretty Scrappy yet but it will be there soon if you are waiting to do your shopping there.