I love Thursdays, it means lots of new stuff in the shop! This week I have something new too. I guess I should say "WE" have something new. Jen and I have teamed up again and brought you Baked With Love. You will want to stick around through the entire post, promise!
The holidays always make me think of lots of baking. The house full of the sweet smells that those cakes and cookies and candies give off as they are being cooked to perfection. The coming together over all of those things, making sure everyone has some of their favorites. Sharing those treats with friends, neighbors and co-workers just to see them smile.
This year, it's my turn. Starting next week I will be in the kitchen until Christmas Eve. I have such a long list of things to be made. I'm looking forward to the cooking actually, the cleanup not so much. There's even a special surprise planned for a particular family member which I am really looking forward to. More details later, can't spoil the surprise ya know.
You ready to see the kit? I thought so.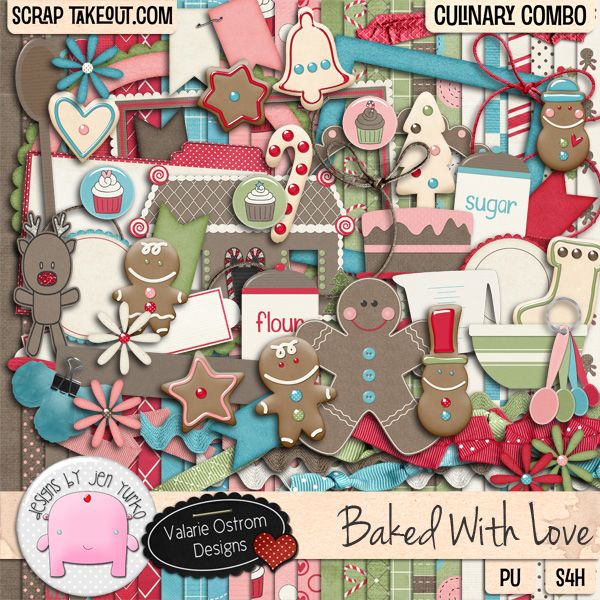 Right now when you buy the kit you can get the alphas for free! Hurry though, this offer ends on the 17th! But that's not all we also have these: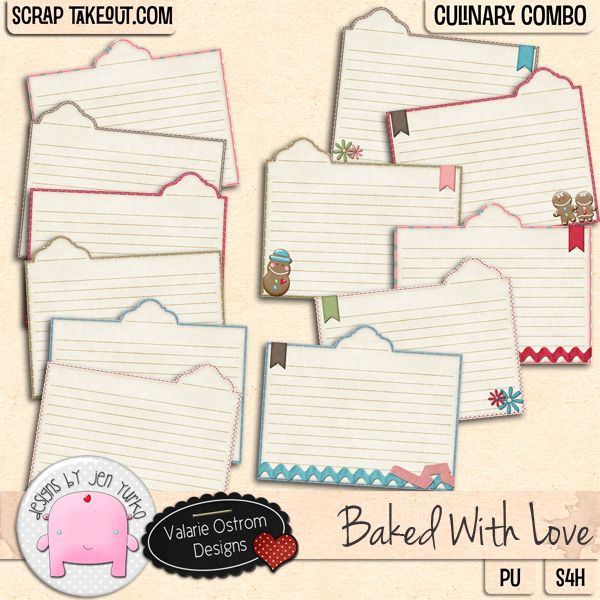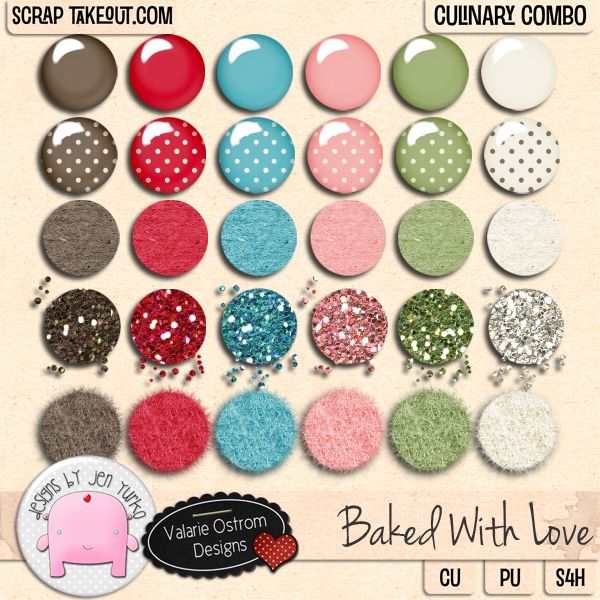 Now are you ready for the surprise I have for you? Are you sure? Nah, I don't think you're really ready. That's ok, I'll wait........How about now?
If you leave a comment here on the blog telling me your favorite holiday treat you will be entered for a chance to win the kit!
Winner will be chosen at random in roughly 24 hours (9 am EST Friday) give or take.

P.S. You will want to stay close so you don't miss tomorrows post either! *wink wink*