Before we get to the sneak peeks for tomorrow I need to finish up yesterdays business. I loved reading your comments and finding out what your favorite holiday treats are. I have to agree with the peanut butter bon-bons. Those are on my list to make this week too! It would really have to be a toss up for me though, between those and cherry chip cake. Not an actual holiday treat I don't think but I could always count on my grandmother having this for us on Christmas Eve. She would even add food coloring to make the cake pink!
Now, we have a winner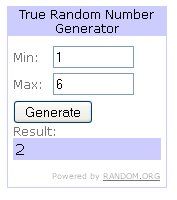 Congrats to KandiceD. Please contact me to claim your prize, email address is in the sidebar.

Have you been checking Santas Bag every day? There have been lots of great gifts in there. Be sure to head over to the shop and see what Santa brought for you today!

Now don't feel bad, I told you that you would want to stay close today. How about trying your luck again? Tomorrow is the 15th and that means that STOs BYO Carryout is hitting the shop and I'm giving you a chance to win.


.





Just leave a comment here on the blog for me telling me which you would like to win, the boy or girl version. If you would like to enter for both just make 2 comments. Please be aware that it will be Saturday and I have to work so the drawing will be either before I leave or after I return.